Please would you take a moment to register to vote for the KIDS foundation to win a big cash donation. Â This is the charity that supports our family so very well. Â I feel bad because I have forgotten about it and May is nearly over SO PLEASE VOTE. Â Will all the people that read Aria's site we could totally win it for them.
Also Aria has a Facebook fan page you can join.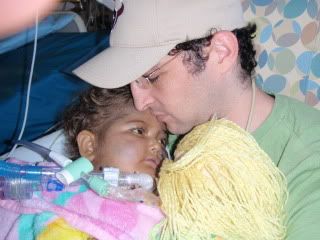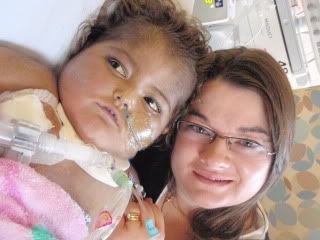 22 Responses to "Mummy and Daddy love you Aria"
Beautiful pics, Nana and Poppa love you too Aria, we love all of you, God is good,all the time God is good.

And we all love you too Aria. Lovely to see you awake. Praying for further improvements. Love too to Anita, Hamish and Asher. God bless.

beautiful pics. thanks for sharing them. x

and you hold a special place in the heart of many others, sending the whole family lots of love.

How precious. Photos to treasure forever.

A recent follower of Aria's progress. God IS good – shown by Aria's improvements. Bless you all.

Such brave strong parents. Thank you for sharing the photos with us.

I love you too Aria! Even though we have never met. You are a strong, determined, & sweet little girl, with with parents that have strong faith! God Bless you Aria!

Beautiful guys, beautiful 🙂
ox

What beautiful photos of you with Princess Aria! I voted today so thanks for reminding us. Kia kaha and God bless you all again and again and forever-

So beautiful. Miss you. xxx

Thankyou so much for sharing the lovely photos with us.Even though we have never met you all, we feel so privlleged to be part of your life at this time.Thankyou for keeping everyone up to date with your e.mails.

Praying for continued progress. Slow but good.

Aria's looking much much more normal colour wise. Yayaya! How good is that. And you Anita, my beautiful daughter, are looking just as stunning! May this recovery for Aria continue.

Love the photos, very special, I too thank you for sharing them and your journey with us. God's love be always with you all.
Judy.

Priceless, & oh so precious.
What an awesome moment.

Love to all

beautiful girl-looks heaps more like Tre'.Bless your little heart Aria-xoxo

praying for you all – lovely photos – bless love and light

Beautiful photos!
Continuing to uphold you all in our prayers.
God Bless

another follower-beautiful photos, such a precious little girl xo
Big hugs

I know 3 little boys that absolutely adore you too Aria!! And we all love you very very much xxxxxoooooxxxxx

In support of my study purposes, I always used to get the video lectures from YouTube, as it is straightforward to fan-out from there Mummy and Daddy love you Aria – Aria MacDonald.
Leave a Reply
Support Aria
There are many ways that you can support Aria.
Bank deposit
Cheque by post
Contact us directly
Subscribe to updates
Fundraising progress
Aria's support to date:
Progress meter: 75%