Aria is HOME
There is SNOW on the ground in Omaha.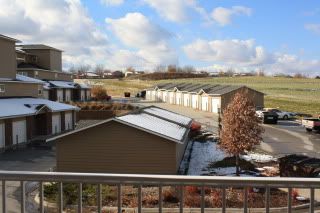 24 Responses to "Two pieces of information"
yay! that's awesome news 🙂 love that pic of Aria & Asher.. so sweet!!

What wonderful news and Brrrr!

Hallelujah for Aria being home!!!!! Thank You, Lord! Always praying… LOVE the picture of Aria and Asher. Such sweeties!
In His mighty love,
Carolyn O'Cain

Wonderful news to be home. Such a precious pic of the kiddoes.Praying for a nice restful weekend and more good news.

So pleased Aria is home. Love the picture of both children. Keep warm.xx

Yay!!!!!!!!!!!!

Great News! So happy to hear the great news about Aria, but frankly the snow is something I'm glad to be away from.

Alexis was just remembering last year Omaha had the worst blizzard in 30 years.

Thank you Lord! Great picture of the children!

That is such wonderful news! 😀 I absolutely love the picture of Asher hugging Aria! That is so sweet! ooks like he is happy Aria is home too. 🙂 God Bless!

Wonderful!!
Stay warm 🙂 🙂
xxxxxxxx

Great news, great photo of your two children. Praying for continuing improvement for Aria. Blessings, Judy.

THAT IS FANTASTIC!!!! Dig out the long johns. X

Awesome to hear…Go Aria!!! Love the photo – you have such beautiful children.

yaye Aria is home
keep warm

PRaise God!!! thanks for the wonderful update. We prayed here at Redeemer church specially for Aria and you all; whole family to be strong and healed amen. Im dreaming of a White Christmas!!!enjoy the rest of the year family, Gods great blessings this year and forever amen. Ohhh you are so blessed with lovely children, love the photos.

ah – and the ever present green dolly still features! great pic of the kids together:)

Great news!

Yay!

lovely to see you Aria and Asher! We send you a hug

So neat to hear!

Yeah!!

Dear Anita, Hamish & Family
Heres a link to a poem I wrote for Aria
I hope you like it

http://www.rodwalfordpoet.com/aria.php

Love from Rod & Margaret

Praise God that Aria is home. Asher must be SO happy to have Aria home again .. that is evident from the picture 🙂 We will pray for Aria's continued healing and strength for the family too 🙂 God bless all of you 🙂 Lovely snow!!

A picture is worth a 1000 words. That one definitely speaks loud and clear!!! I love it. Continuing to pray for further healing! Love you guys….

(we were scheduled to come to OMA Christmas week, but looks like with the new house, new job, etc….it's gonna be really hard. Thankfully Caed is doing so well, we have the freedom to push it back a little. We'll be back in March (Spring Break). Can't wait to see you all again!!!)
Leave a Reply
Support Aria
There are many ways that you can support Aria.
Bank deposit
Cheque by post
Contact us directly
Subscribe to updates
Fundraising progress
Aria's support to date:
Progress meter: 75%