These two photos below kinda show Aria's life in hospital I think. Â One min she is lying down peaceful and happy and the next there are two people's hands in her face. Â She does really well though.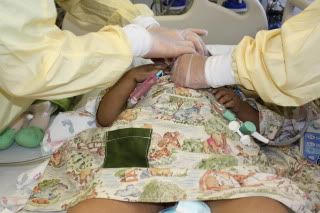 Smiling
Asher standing still for a second so I could take a photo. He got dressed all by himself, including the shoes. Ok so his tshirt is on the wrong way but who cares? And today he spelt his name all by himself A S H E R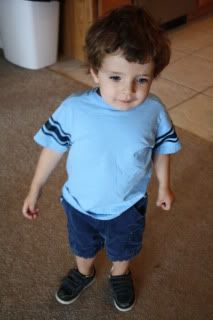 Our dinner tonight. It is sunday night and we didn't feel like cooking. Check out this HUGE pizza- and this was a medium!!! No kidding. It was pretty good and we will be eating leftovers for weeks.
Just for interest sake- a picture of our apartment building. Or rather the second apartment building when standing on our deck. Check out the big truck!